Monotypes
My printing is driven and inspired by everyday phenomena and by my handmade paper. They are not so very unlike the mundane landscapes I photograph.
hand prints
ink, Letraset, Christmas cactus, Spinoza, and security envelope on handmade recycled paper. Approx. 8 in. x 16 in.
monoprints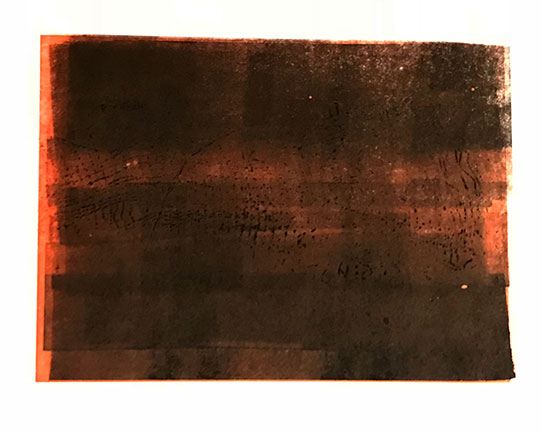 Ink on paper. Hand print added to monoprint. Approx. 14 in. x 17 in.